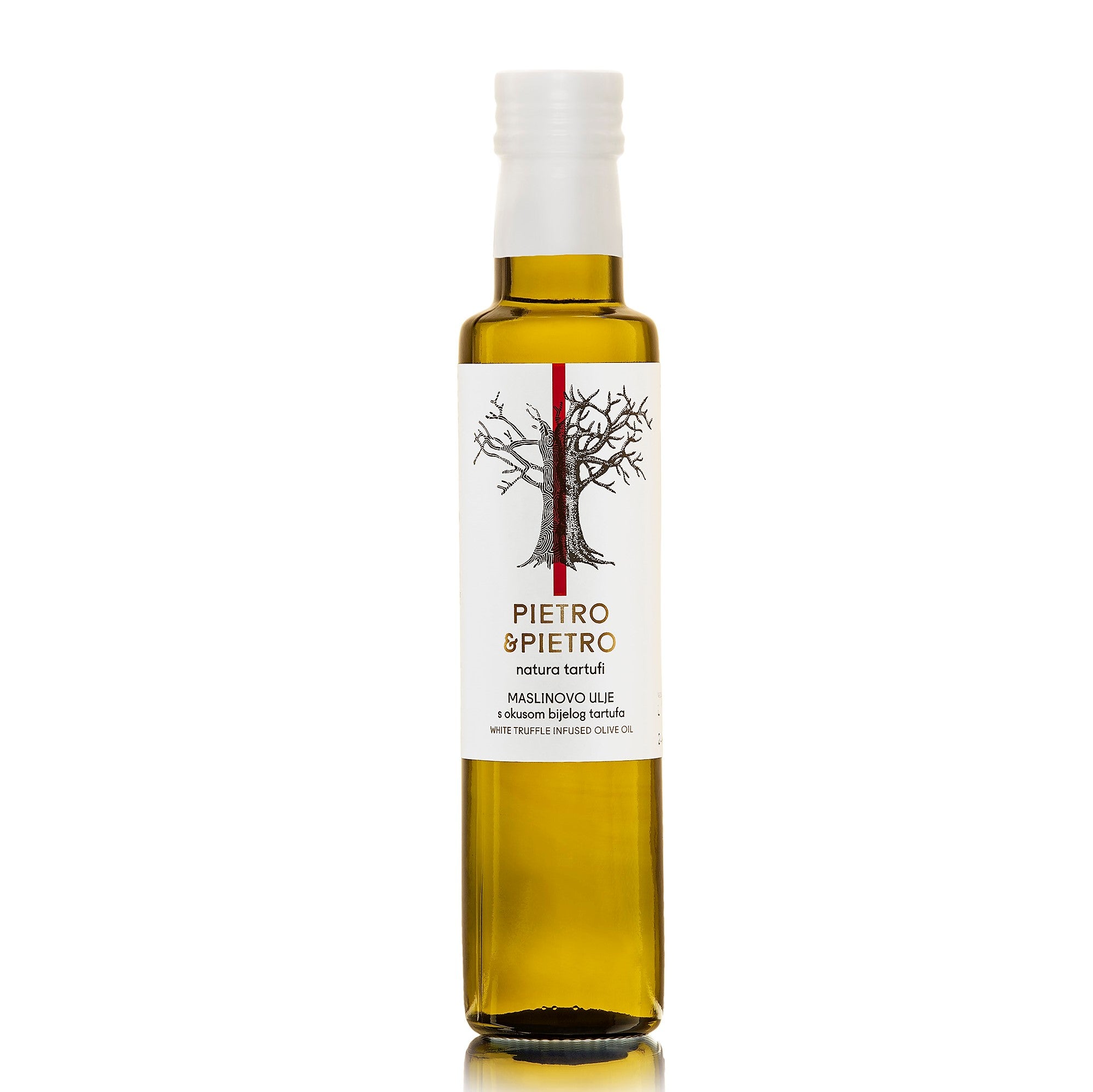 White Truffle Infused Olive Oil (2 sizes)
Pure, Simple, Locally Sourced and High-Quality Ingredients.  Try this lovingly prepared EVOO by my family for yours ♥ An artisanal-crafted oil that is made with the finest cold-pressed, small-batch extra-virgin olive oil from the famed Istrian "liquid gold' valleys where award-winning olive oils are produced.  Add to it the earthy aroma of fresh white truffles for a rich yet subtle taste that will surprisingly linger long after your taste experience.  A high-quality truffle oil needs a quality olive oil base– and no doubt, we select the absolute best.  Enjoy drizzling this oil on your crudites or charcuterie favourites, pizza, pasta, rice dishes, soups, grilled vegetables, meats and seafood!  As you can see, its uses are versatile.
INGREDIENTS: extra virgin olive oil, white truffle flavouring. Store in a dry and dark place. Average nutritional value per 100g of product: energy 3663kJ / 891kcal; fat 99g, saturated fat 14g; carbohydrates 0g, sugar 0g; fibre 0g; protein 0g and sodium 0g.
Add this elegant preserve to your gifting experience.
CORPORATE/EVENT GIFTING SHIP across NORTH AMERICA:  We are specialists in creating and fulfilling BRANDED & BESPOKE Gourmet Gifts with access to a full catalouge of the finest and exclusive fine foods, wines, spirits, kitchen products, apparel  and so much more.   We have 2 fulfillments centres  (Toronto, Canada & Georgia, USA) to accomodate large volume orders in a timely and cost effective manner. 
Please contact us at info@root44.ca for more information.