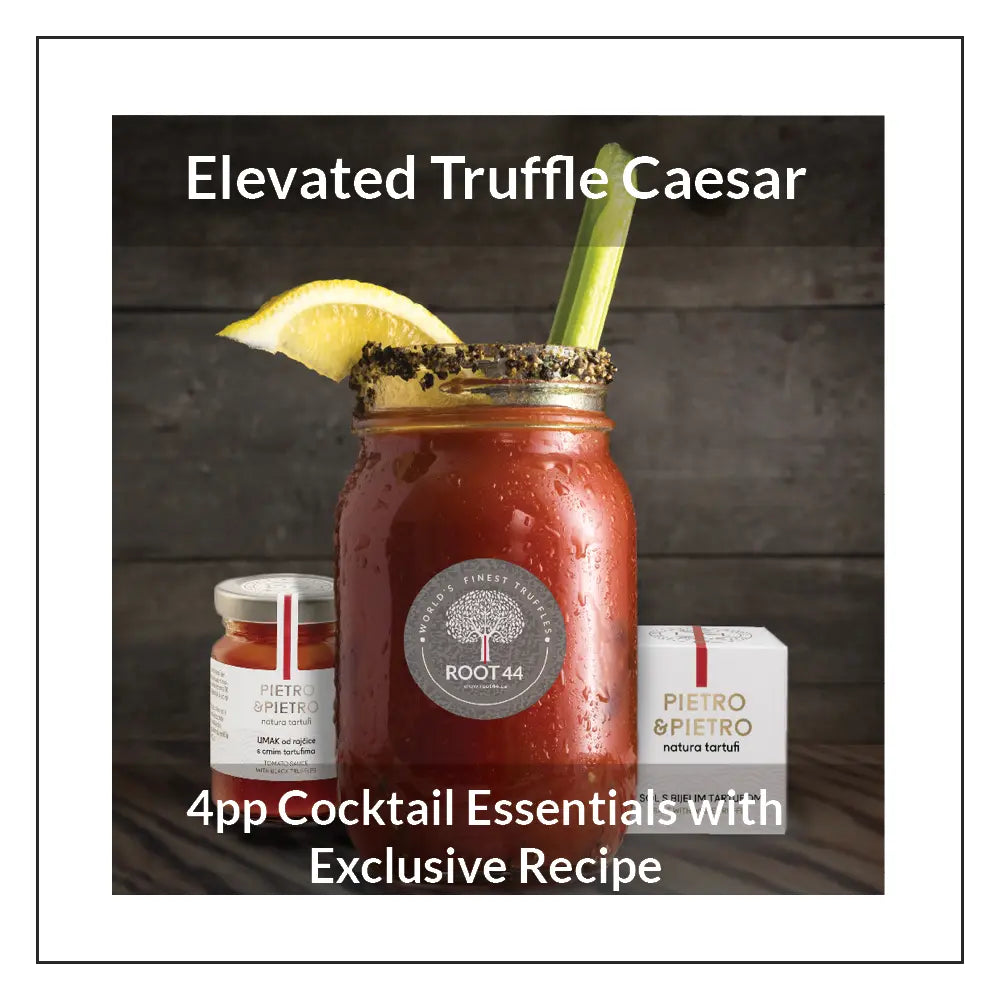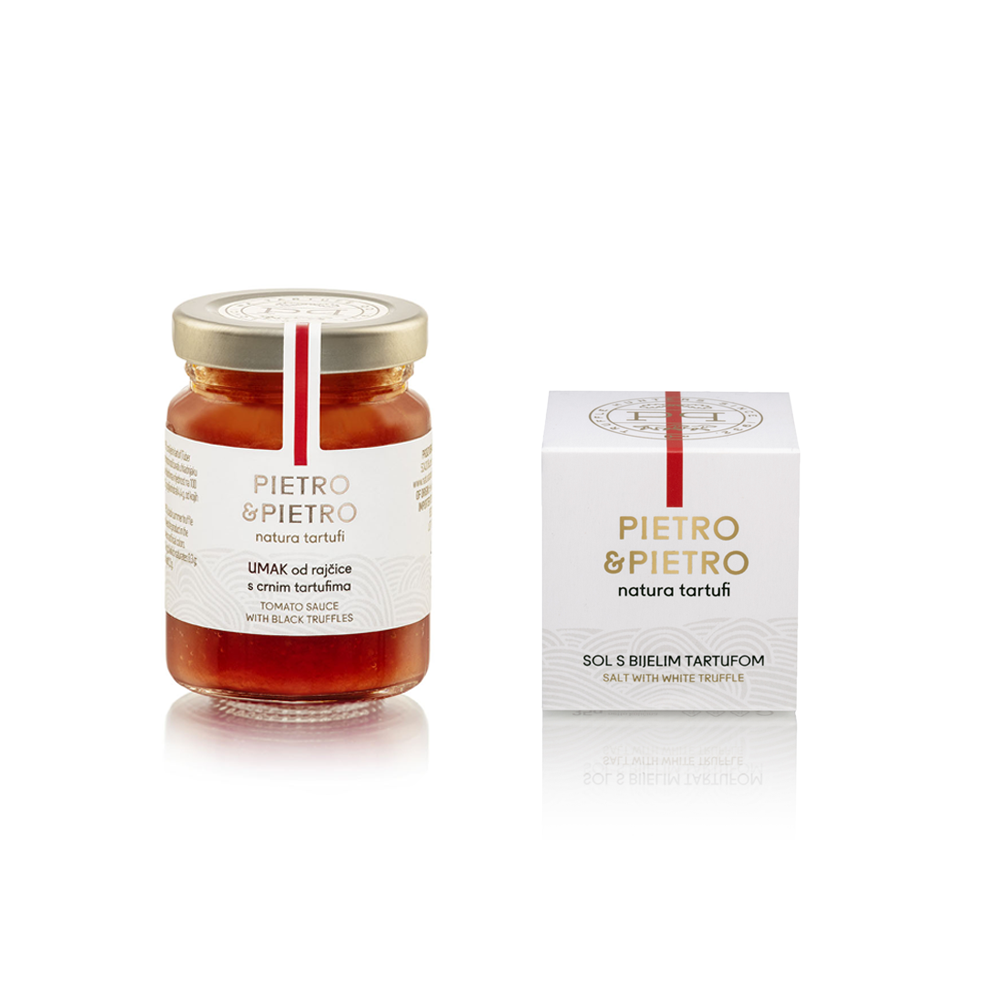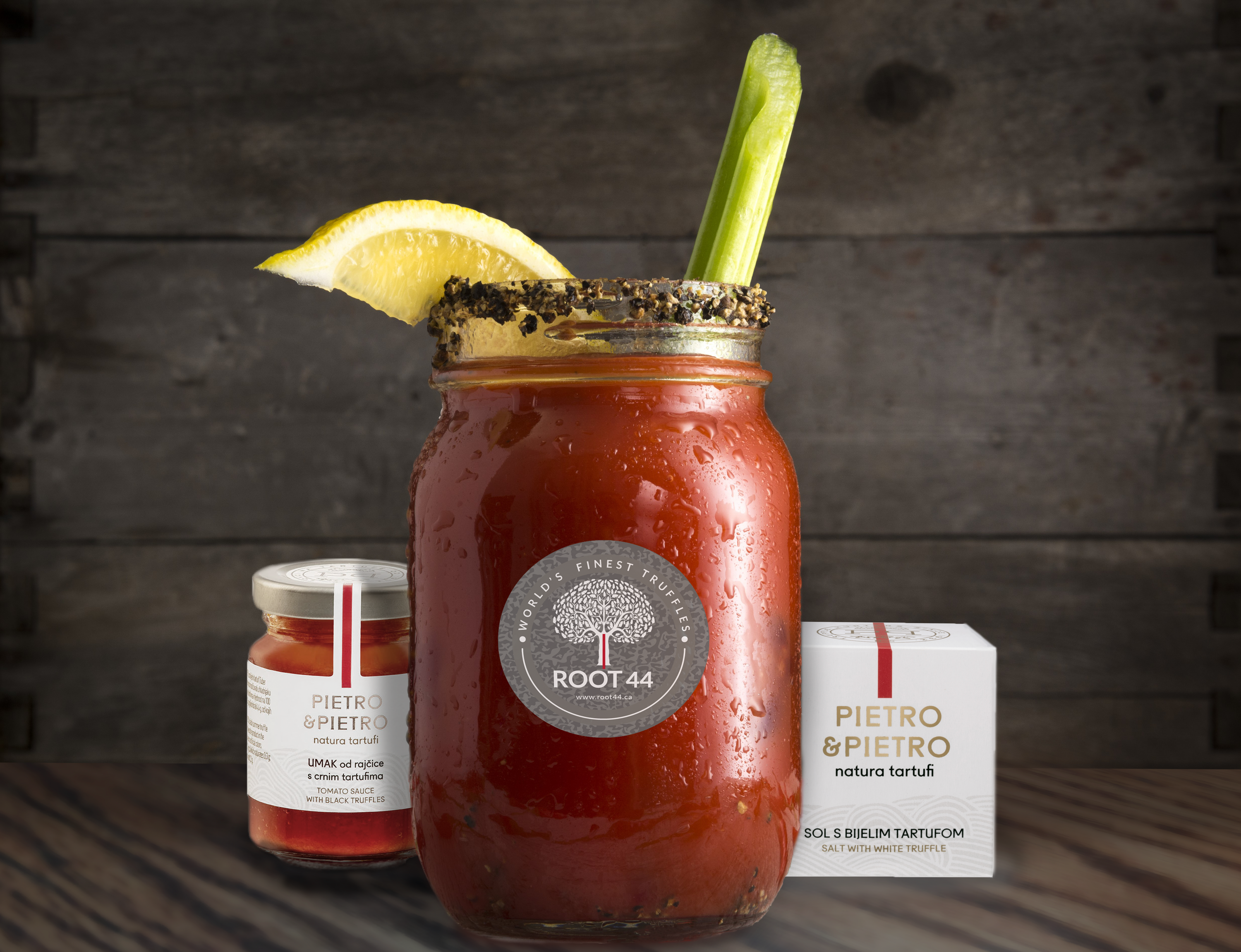 4pp Cocktail Truffle Caesar Set + PLUS
Let's kick off this summer right Canada! We have created a new and decadent version of the quintessential Canadian cocktail - the Caesar.   We added an exquisite Truffle twist that is refreshing, smooth and satisfying!  It's the perfect way to ELEVATE any occasion this summer and anytime during the year.   
We hope you enjoy our exclusive 4pp TRUFFLE CAESAR Set and Recipe as much as we do!  Make sure you pack this set for the cottage/chalet.  It's the perfect gift for the foodies or truffle lovers.  
We source the finest truffles in the world - wild, top-grade and perfectly preserved with the best natural ingredients for a clean and refined taste.   Lovingly and expertly prepared by my family for yours since 1932.  
Contents include:  
Exclusive Kitchen-tested and kitchen tasted No-Fuss Truffle Recipe Card 

Pietro & Pietro Salt with White Truffle (120g)*  PLUS
Pietro & Pietro Tomato Sauce with Black Truffles (80g)
*PLUS - Please use extra truffle salt to season your popcorn,eggs, pasta, rice, crostini, so much more - it's a taste elevation like no other!
* SHIP ACROSS CANADA with a special note! -  This is perfect special occasion gift for foodies/truflelovers.  It is also a wonderful surprise for someone who may need a little pampering.  We ship across Canada and will happily include a special note from you upon request. 
CORPORATE/EVENT GIFTING SHIP across NORTH AMERICA:  We are specialists in creating and fulfilling BRANDED & BESPOKE Gourmet Gifts with access to a full catalouge of the finest and exclusive fine foods, wines, spirits, kitchen products, apparel  and so much more.   We have 2 fulfillments centres  (Toronto, Canada & Georgia, USA) to accomodate large volume orders in a timely and cost effective manner. 
Please contact us at info@root44.ca for more information.