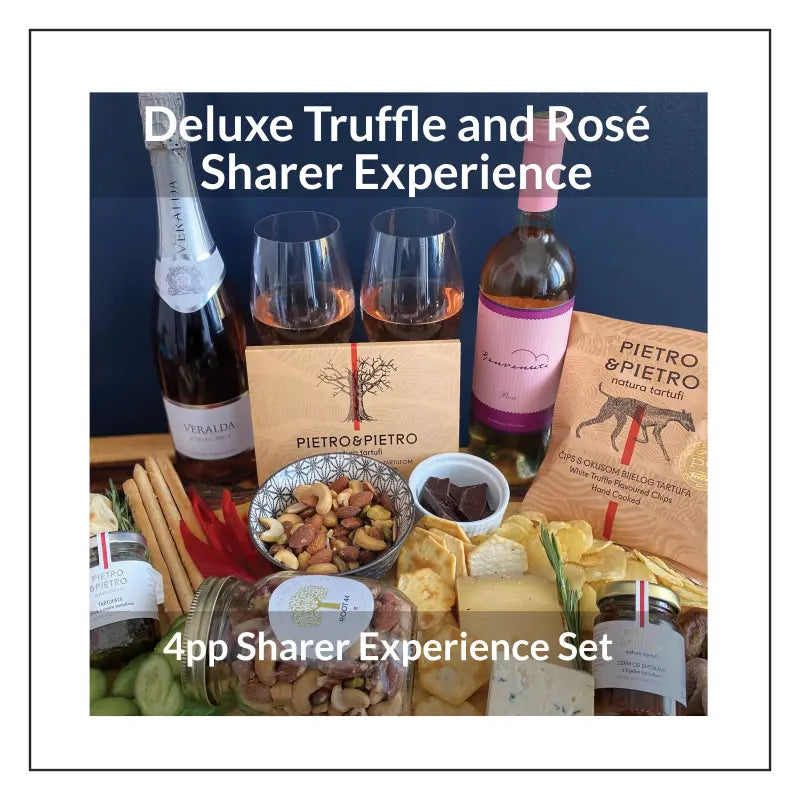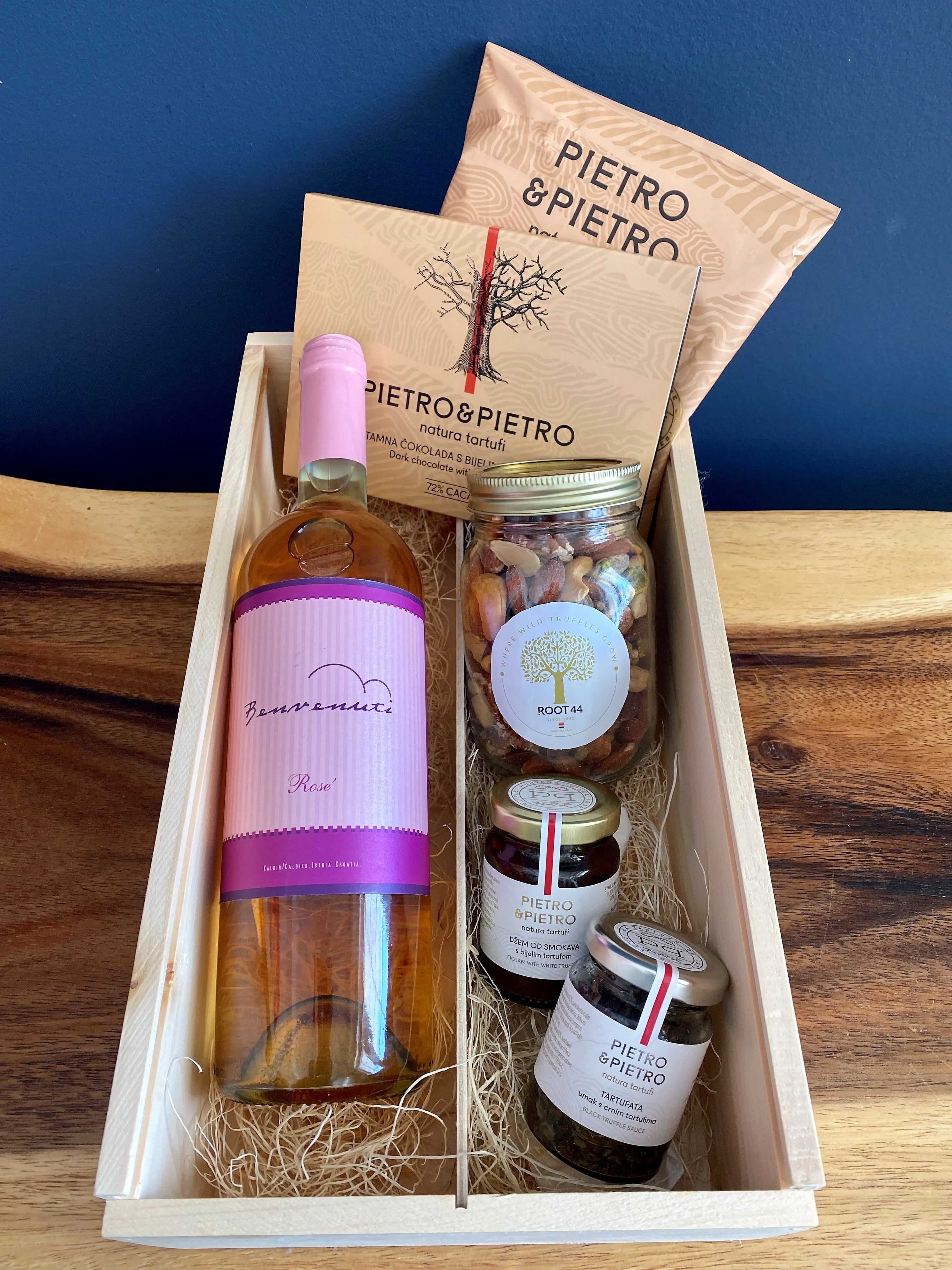 4pp Deluxe Truffle and Rosé Sharer Experience
Exquisite Entertaining with a Truffle-Themed Charcuterie/Cheese Board with Wine Set
ROOT44 in collaboration with Croatia Unpacked have created a delightful, limited edition Deluxe Sharer experience set.  We invite you to discover true culinary joy as you entertain with family, friends, colleagues, and clients.   
Our Deluxe Sharer Experience set includes:
1 (750 mL) of perfectly paired dry rosé wine from a highly respected and leading Croatian winemaker
1 jar (80g) of the Finest Pietro & Pietro Tartufata 
1 jar (120g) of the Finest Pietro & Pietro White Truffle Fig Jam
1 jar (60g) of the Finest Pietro & Pietro Dark Chocolate with White Truffle 
1 bag (50g) of the Finest Pietro & Pietro White Truffle Chips
1 jar (450g) of the Finest ROOT44 special edition truffle seasoned nuts
No-Fuss Truffle Entertaining insert card for preparing your easy and elegant truffle-themed sharing platter
Presented in a beautiful sustainable wooden wine box
Enjoy the decadent escape to famed truffle forests and vineyards of Istria, Croatia with this exquisite collection of truffle spreads and tasty gourmet snacks with a refreshing bottle of sparkling rosé wine.  Your truffle-themed charcuterie and cheese board with a perfectly paired wine will win over your company and be a deliciously elevated and an entertaining delight!  
Looking for a perfect gift for Easter?  Please place your order by Friday April 8, to avoid disappointment and risk late delivery. Shipping available across Ontario.  
Looking for Corporate Gifting?  Please contact us directly.  We have optional inclusions and branding opportunties.   Email:  wanda@root44.ca
This gift set is brought to you in partnership with Croatia Unpacked - where the finest and award-winning Croatian wines can be found.  Please check out their lovely selections at www.croatiaunpacked.com