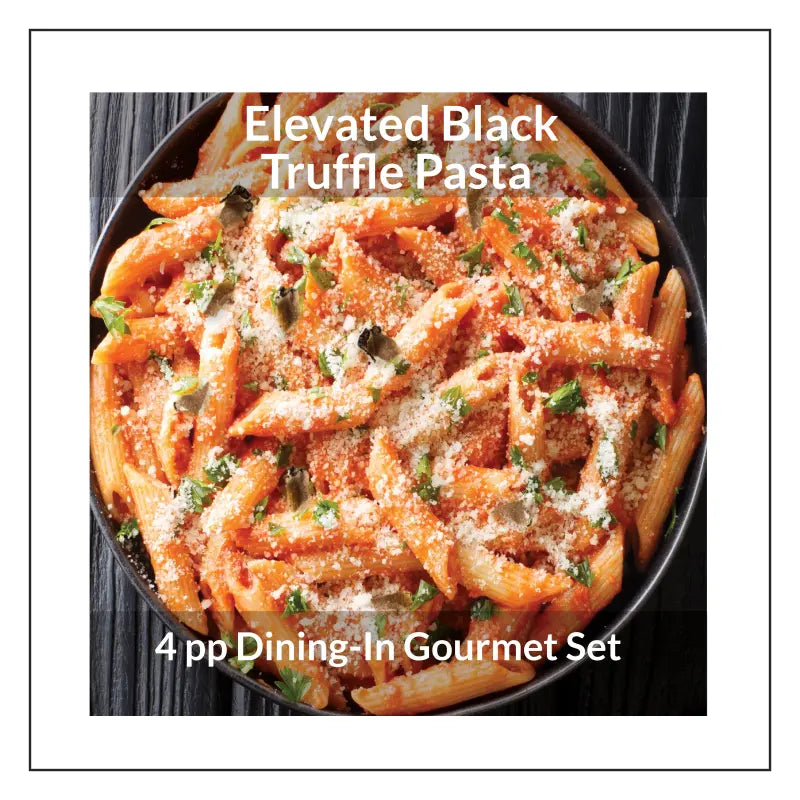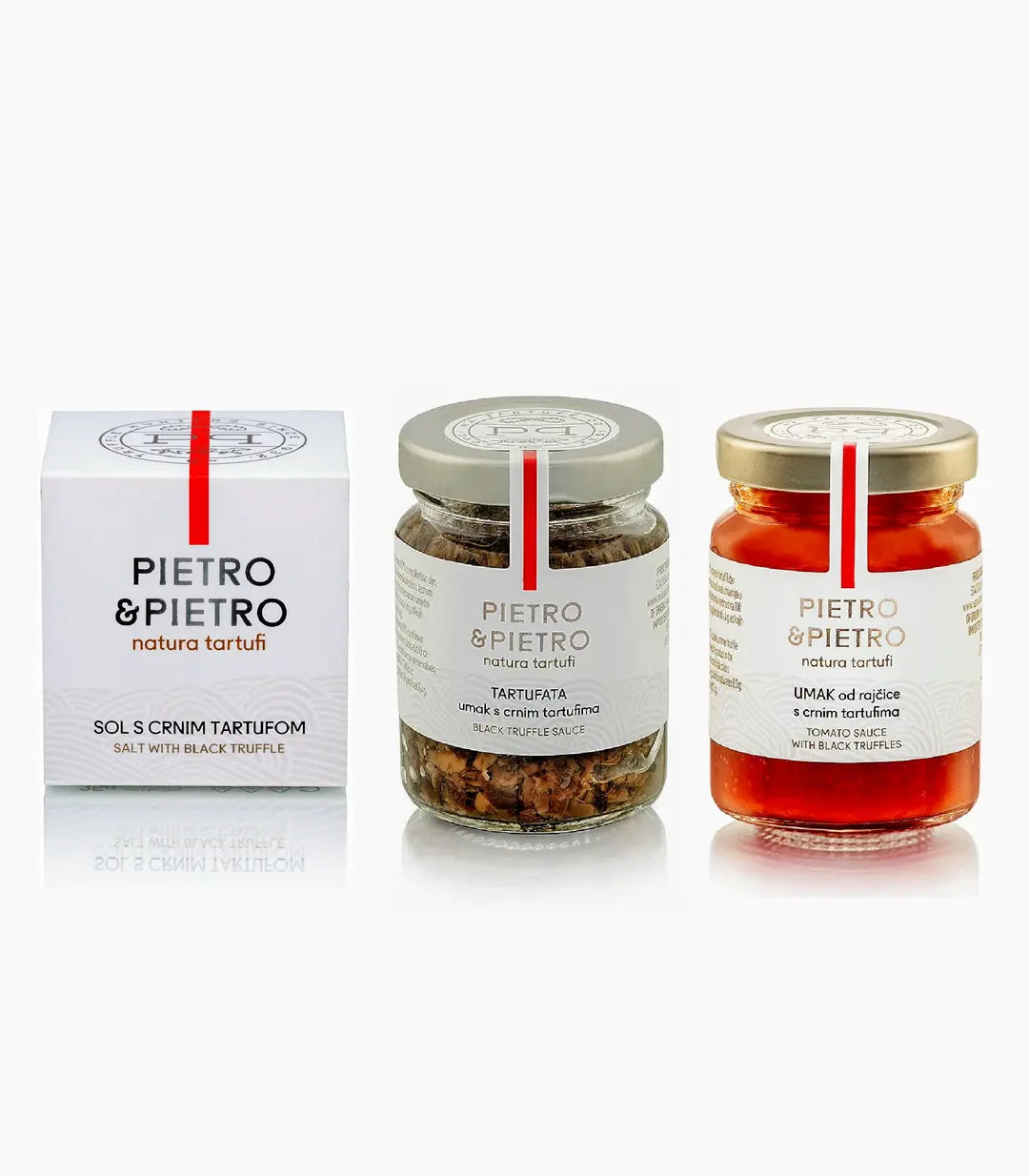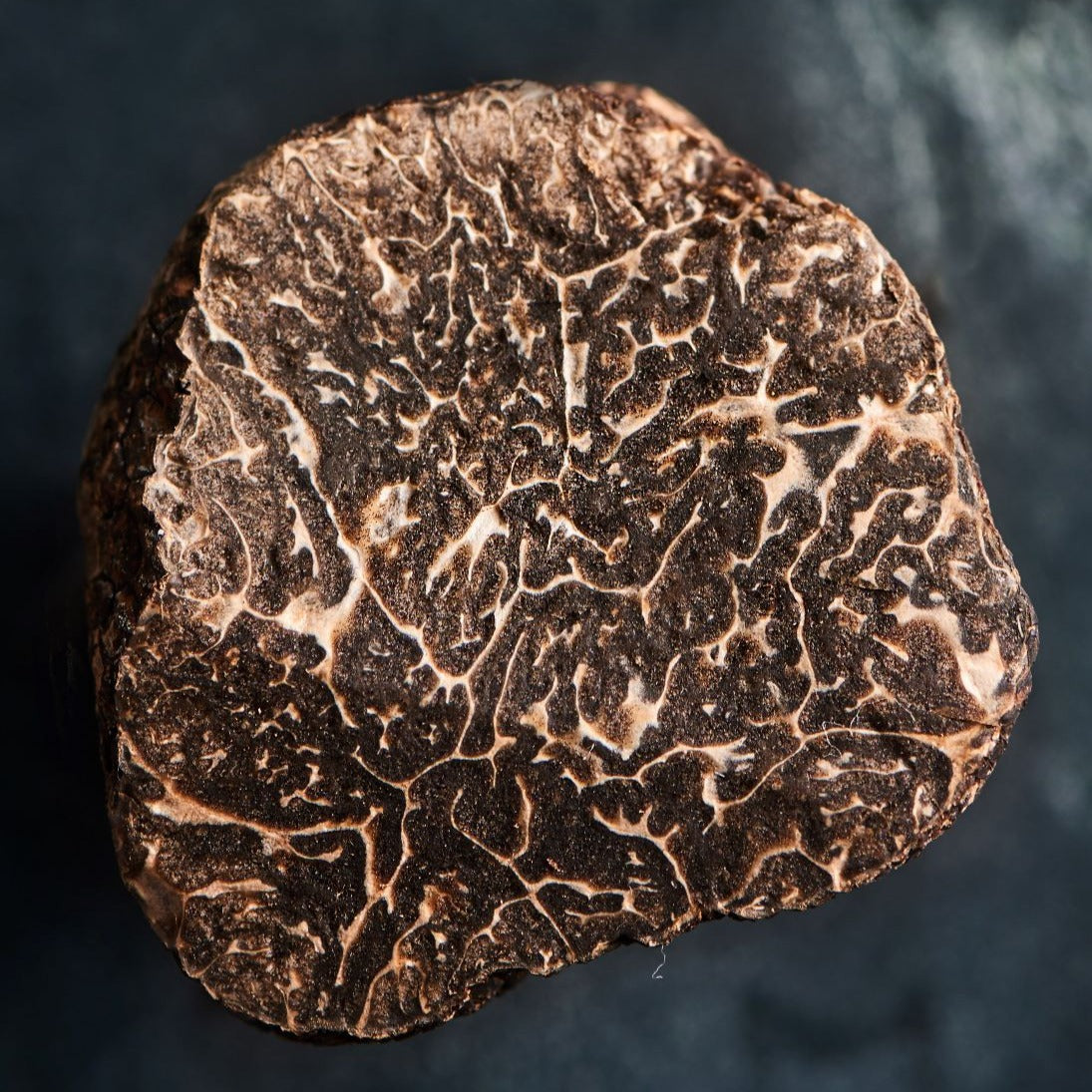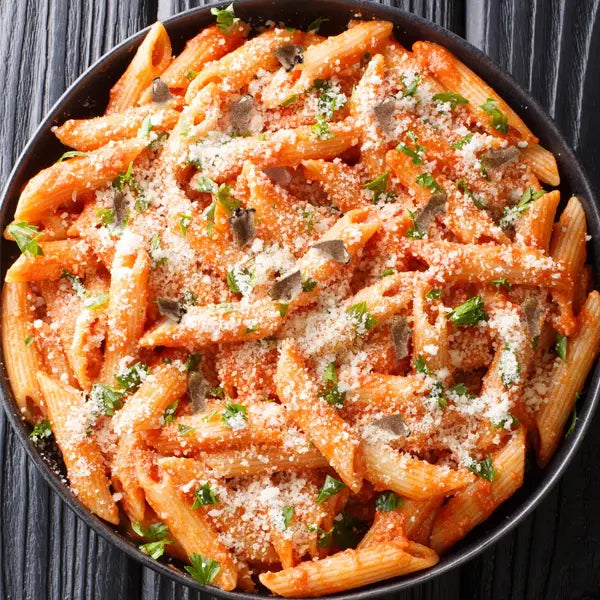 4pp Elevated Black Truffle Pasta Dining-In Set
A perfect gift for the foodie, home chef and truffle lover in your life. 
Serves 4-5pp.

Transform your dinner into an elegant and unforgettable culinary experience. Treat your family and guests to a premium black truffle pasta. 
Contents include:  

Exclusive Kitchen-tested and kitchen tasted No-Fuss Truffle Recipe Card 

Pietro & Pietro Salt with Black Truffle  (35g)
Pietro & Pietro Tomato Sauce with Black Truffle (80g)
Pietro & Pietro Tartufata (50g)
Organic Pasta  (500g) 
Special note for your giftee
* SHIP ACROSS CANADA with a special note! -  This is perfect special occasion gift for foodies/truflelovers.  It is also a wonderful surprise for someone who may need a little pampering.  We ship across Canada and will happily include a special note from you upon request. 
CORPORATE/EVENT GIFTING SHIP across NORTH AMERICA:  We are specialists in creating BRANDED & BESPOKE Gourmet Gifts with access to a full catalouge of the finest and exclusive fine foods, wines, spirits, kitchen products, apparel  and so much more.   We have 2 fulfillments centres  (Toronto, Canada & Georgia, USA) to accomodate large volume orders in a timely and cost effective manner. 
Please contact us at info@root44.ca for more information.