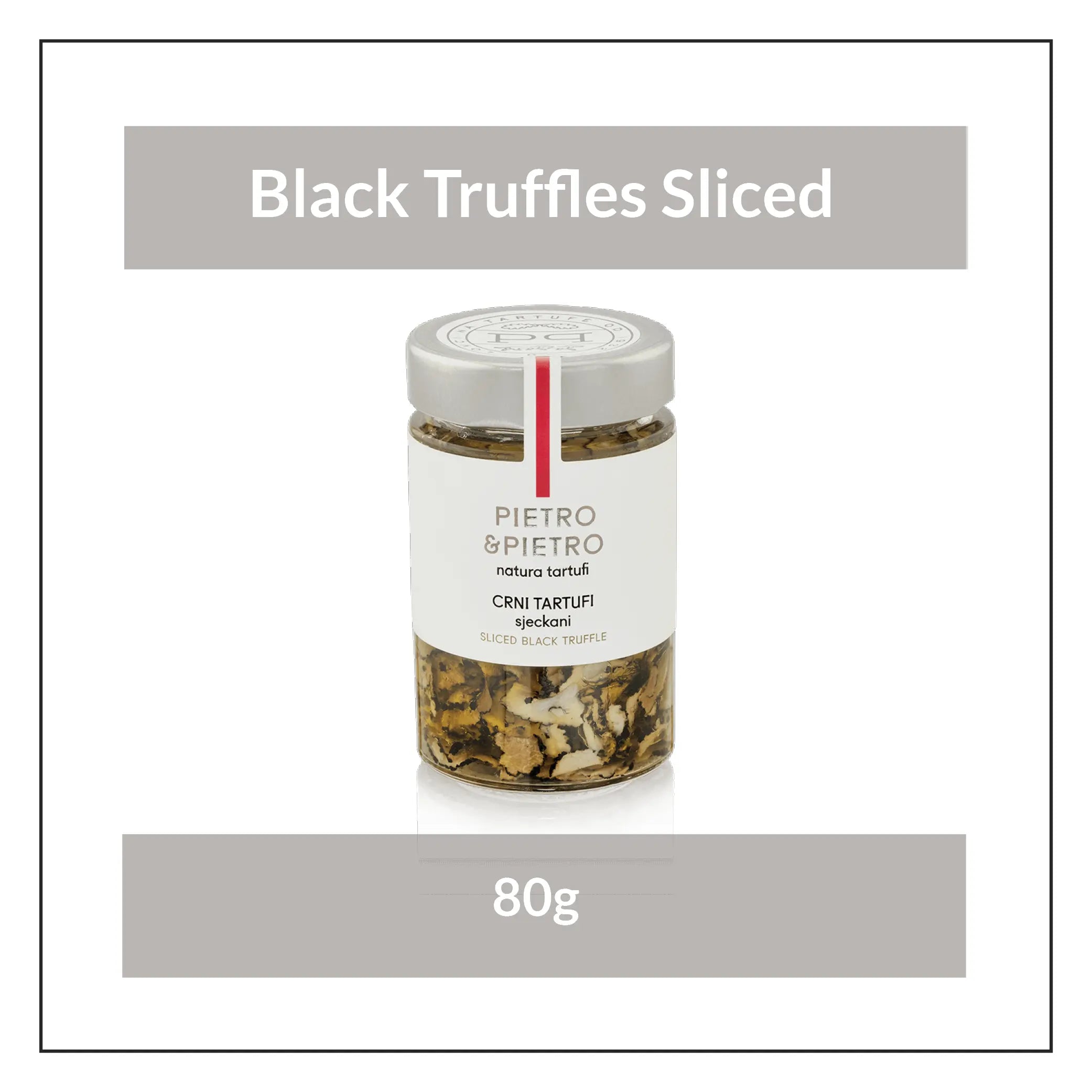 The finest of truffles can indeed arrive in a jar! Direct from the heartland of the Istrian truffle forest to you, enjoy the next best thing to freshly collected truffles. Perfectly sliced, pure, wild, and top-grade black truffle are used to layer on to gourmet dish or chop and incorporate into sauces.  Collected at peak season, this high-quality and decadent truffle preserve is the choice used by the finest chefs and professional kitchens for their elevating dishes for over 2 decades. 
Simply add the contents of the jar in the final stages of a roast, potatoes, soup, risotto, pasta, or polenta.

INGREDIENTS: black summer truffle (Tuber Aestivum, Vitt.) 55%, extra virgin olive oil, sunflower oil, salt, flavouring. Once opened, keep the product in the refrigerator and consume within 10 days. Does not contain preservatives or artificial colors. Average nutritional value per 100g: energy 1611kJ / 392kcal; fat 40g, saturated fat 5g; carbohydrates 1.5g, sugar 0g; fibre 8.1g; protein 2.4g and sodium 0.1g.
CORPORATE/EVENT GIFTING SHIP across NORTH AMERICA:  We are specialists in creating and fulfilling BRANDED & BESPOKE Gourmet Gifts with access to a full catalouge of the finest and exclusive fine foods, wines, spirits, kitchen products, apparel  and so much more.   We have 2 fulfillments centres  (Toronto, Canada & Georgia, USA) to accomodate large volume orders in a timely and cost effective manner. 
Please contact us at info@root44.ca for more information.