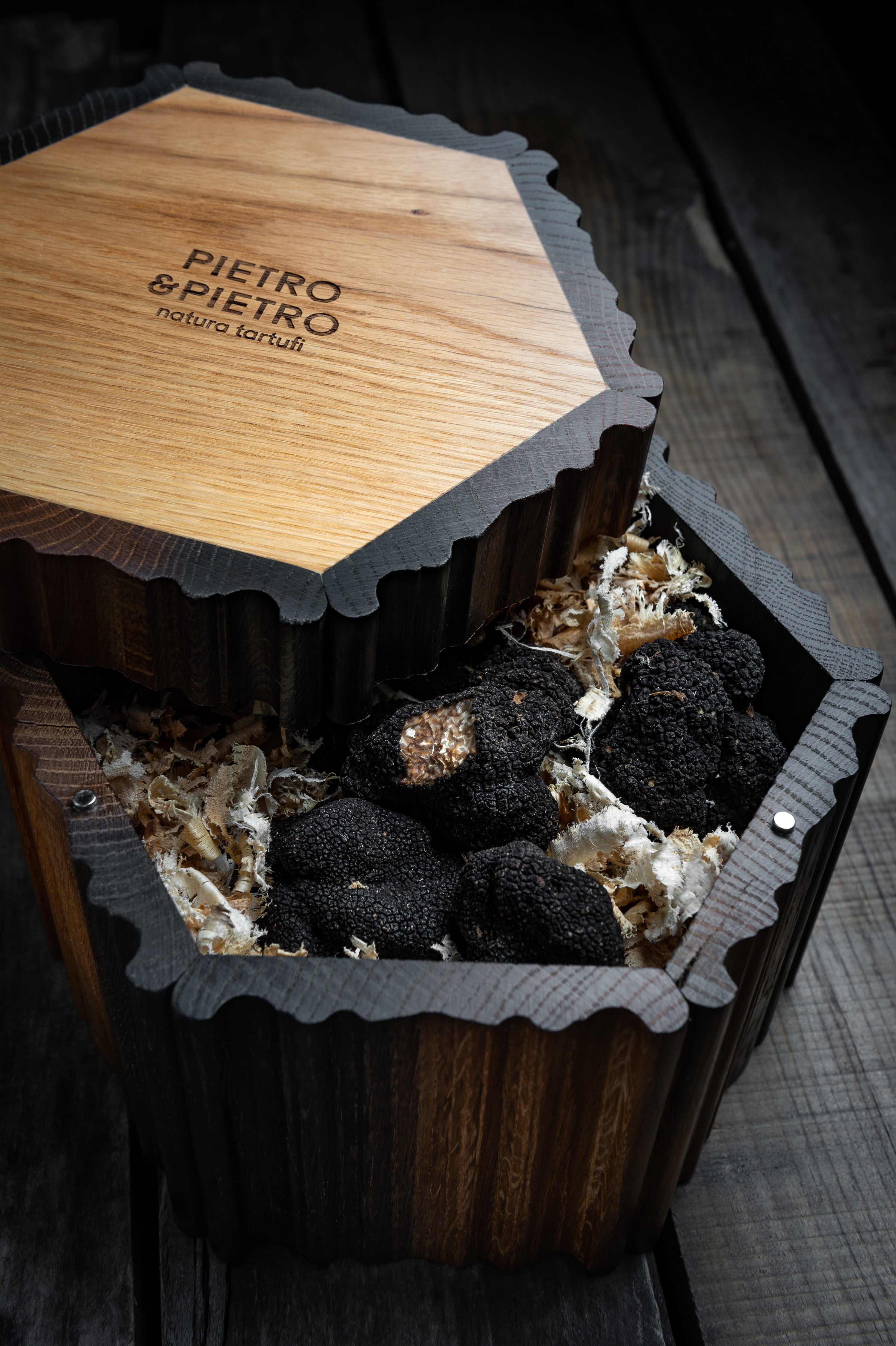 Top-Grade Autumn Black Truffle - Tuber Unicinatum
We only offer top-grade, fresh and wild truffles. You and your lucky guests will absolutely love the earthy and rich flavours of this decadent and versatile tuber. 
The aromatic and flavourful autumn truffles (tuber uncinatum) is an excellent choice and perfect time to enjoy the highest quality of summer blacks.  Late summer are available for a limited time only.  Enjoy while they last.  Great for cooking and garnishing on a wide-variety of dishes.  Best uses - pastas, risottos, root-vegetable soups, pizza/flatbread, fish-all seafood, meat-plant-based meats, cheeses and even garnished on desserts that are cream based and warm.  
Weekly fresh orders are availableweekly until late November/early December.  We hand select only the finest quality and top-grade truffles direct from 5th generation truffle hunters. from North Italy and Istria, Croatia.  We provide a flat rate for local deliveries across the Toronto-GTA.  Otherwise, we ship first-overnight across Canada.  Place your order by Saturday midnight.  Fresh shipments will be delivered Thursdays & Fridays.  
Please contact us for specified questions or requests: info@root44.ca